POSTED BY:
CENSUS
/
27.03.2019
CENSUS was one of the exhibitors at the Digital Health Rewired 2019 conference, that took place on March 25th and 26th 2019 at Olympia London conference center in the UK. The event focuses on joining up and integrating health and care through the transformational use of technology and new ways of working. Topics covered in the conference were:
Digitally integrated care – connecting health and care through digital technologies is the unifying theme of Rewired.
AI and Analytics – AI, machine learning and analytics.
Clinical Software – from EPRs to apps and enabling the digital patient.
Cloud and Mobile – achieving flexibility and agility through cloud and mobile.
Cyber Security – securing the digital sinews of UK healthcare.
Digital Imaging – latest developments in digital imaging, including AI, cloud and integration with electronic patient records.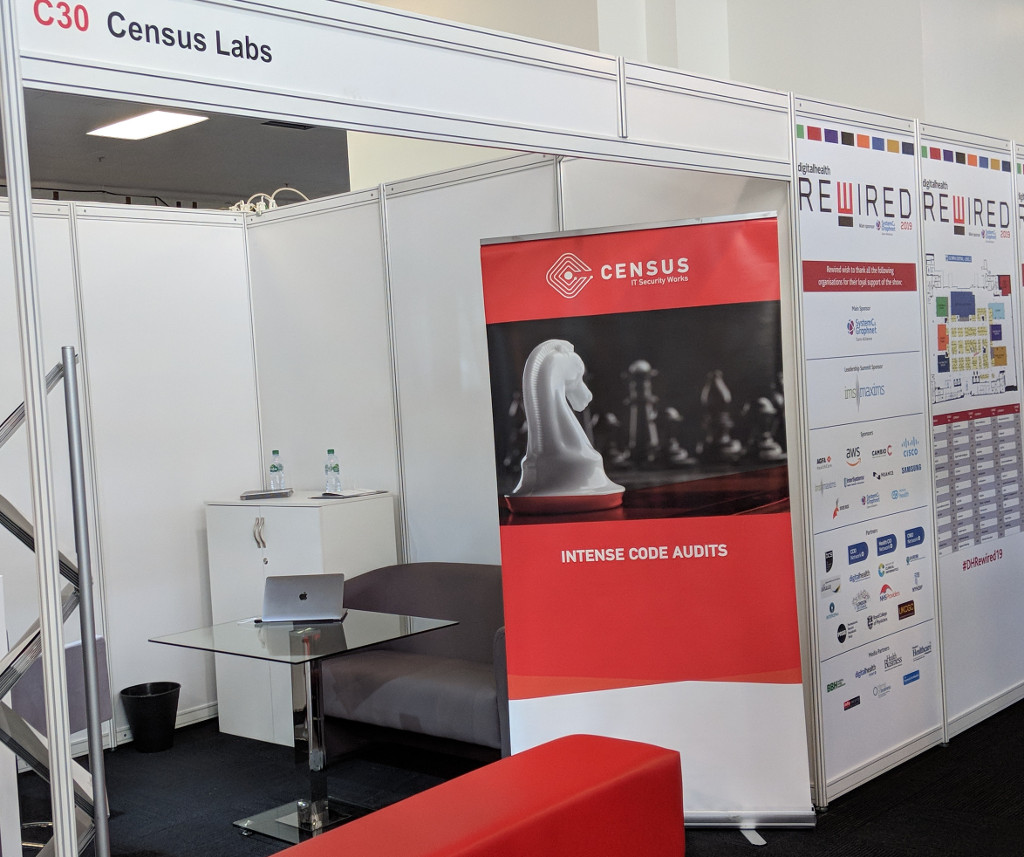 CENSUS presented its portfolio of security assessment services for the Healthcare Industry, along with a case study on the security assessment of a medical application.
We would like to thank the organizers for an amazing event and hope to see everyone again next year!