Hello, this is George Chatzisofroniou (@_sophron), security engineer at CENSUS.
My last year's talk at BSides London introduced to the public WifiPhisher, a security tool that mounts the Evil Twin attack against Wi-Fi networks.
The tool has since seen some heavy use by the wireless hacking community which has inspired further research into ways of making the Evil Twin attack more effective. This year, I was happy to discuss the results of this research in another BSides event which was held, for the first time, in my hometown — BSides Athens!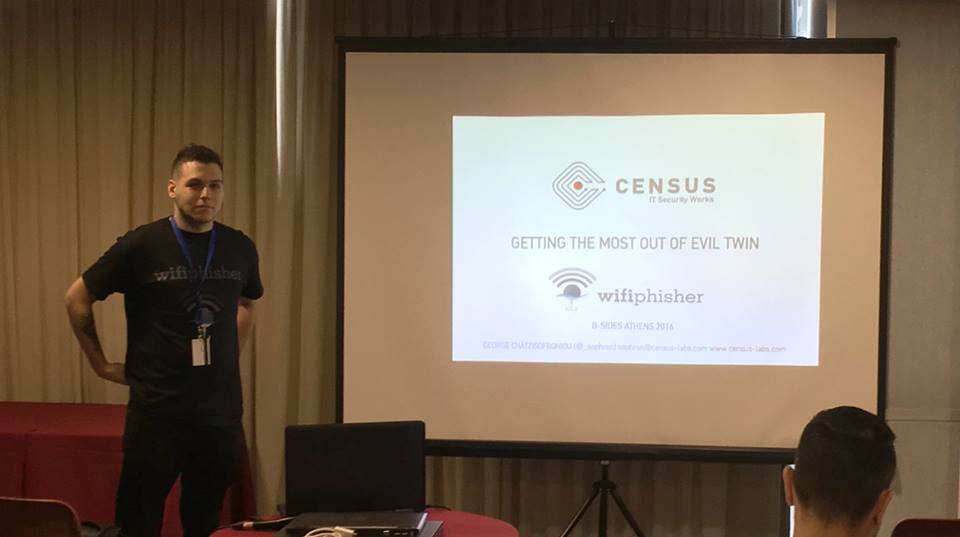 read more...