CENSUS will be an exhibitor at International Cyber Expo, that will take place at Olympia London on 28-29 September 2021. We are looking forward to meeting you at our booth B71.
During ICE, CENSUS will host a private event on September 28th at Gallery Suite 2, 16.30. Our experts will give a brief presentation of the zero-day exploit development landscape and describe how it creates new dynamics for the Info-Sec and Defence world. Proof of Concepts of our recent research will also be presented in "Zero-day Landscape".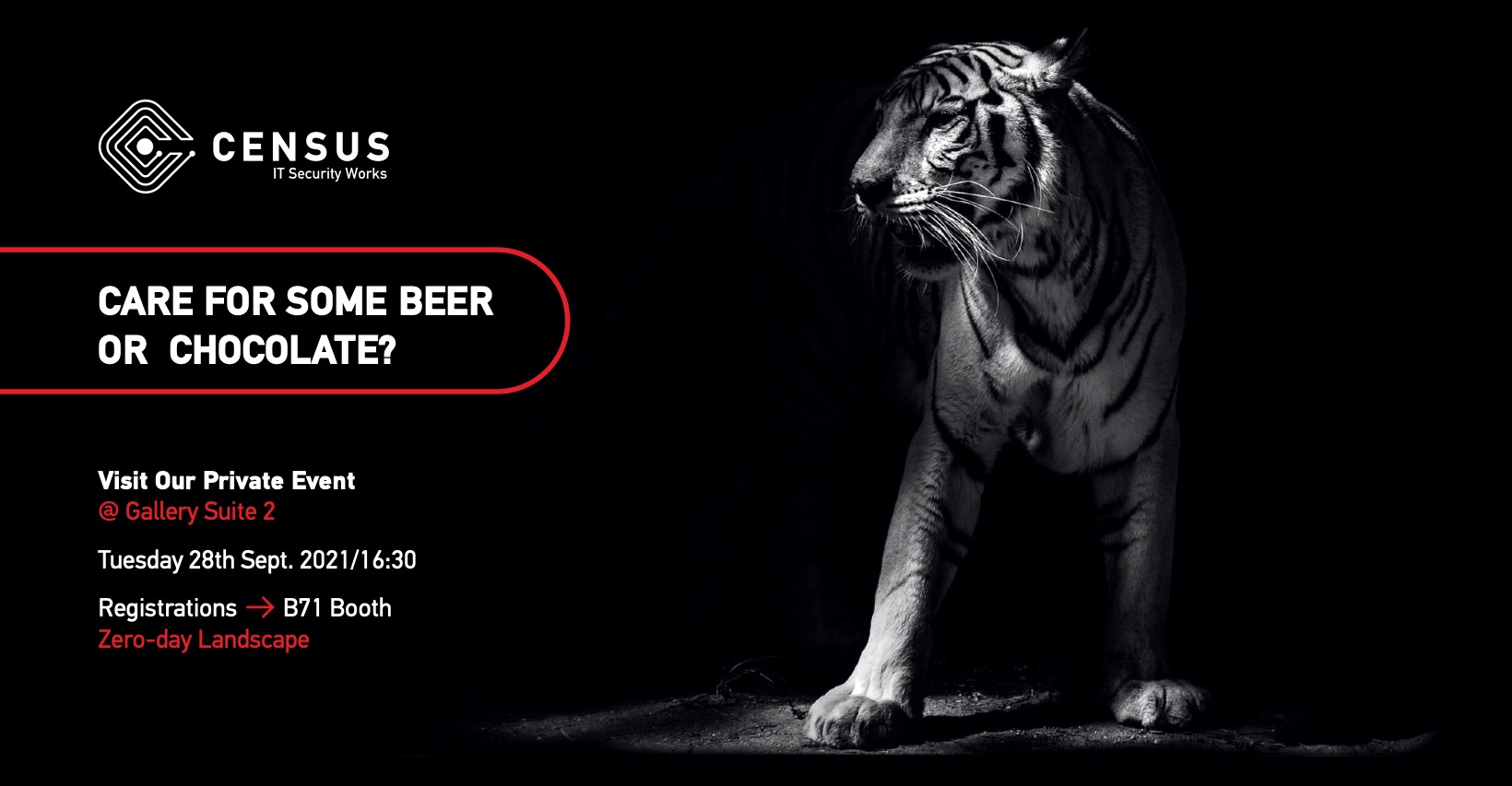 Furthermore, on Tuesday September 28th, Mr Christoforos Papachristou, Strategic Account Manager at CENSUS, will present a 20-minute session, at 12.10, titled "Understanding Cyber Resilience in the Security Sector?".
The Internet of Security Things is a network of sensors, wearables, and IoT devices that use cloud and edge computing to create a cohesive security force. It involves the full realization of pervasive sensing, pervasive computing, and pervasive communication, leading to an unprecedented scale of information produced by the networked sensors and computing units worn by security agents and embedded in their mobile radios, protection suits, helmets, vehicles, weapons systems, and other equipment.
In this presentation Mr Christoforos Papachristou will highlight the importance of information security assessments as the first (and critical) step of the resilience maturity journey of this ecosystem, providing examples from previous work that are relevant and applicable to this sector.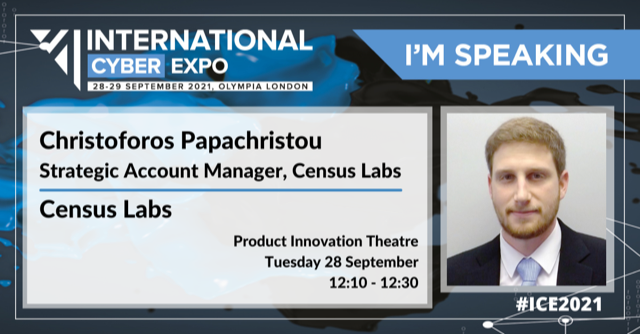 To find out more about CENSUS services visit our Stand
B71
.